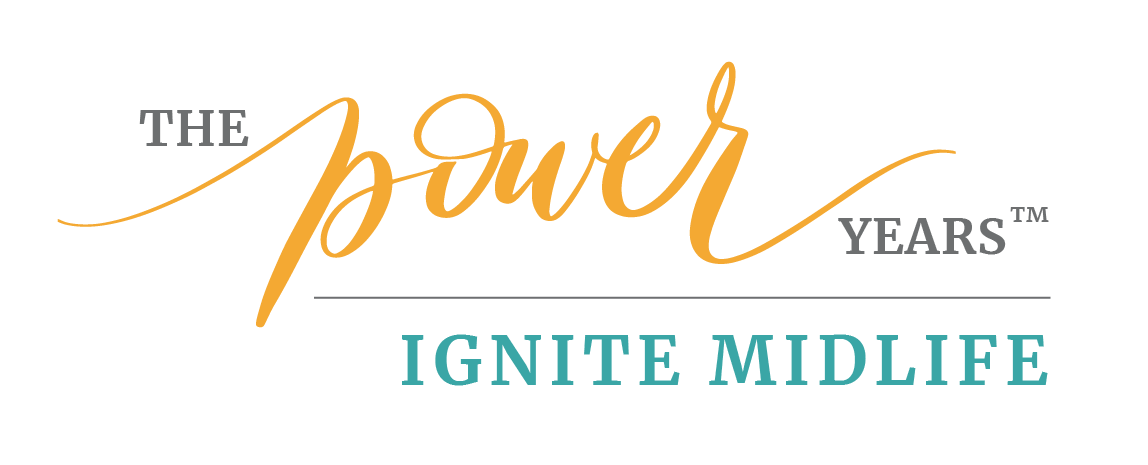 Reconnect with your true power
Curriculum • Community • Coaching
A twelve-week coaching program for midlife women who want to explore and create their next chapter with possibility, intention, and power. Together, we will answer the question, "What's Next?".
This program is for women in midlife who know there's more possible for them than they're currently seeing.
Because society's roadmap runs out once we enter our forties, fifties, and sixties. Midlife is an invitation to become our own cartographers and the authors of our stories. This program will give you the tools, perspectives, and support that you need to do that. It will help you take all the richness of what's already true about you and help you apply it to what's next.
My clients are stunned by what becomes possible in their lives when they start accessing these tools, perspectives and resources. Imagine what would be possible for you if you had all of that and community to help you get there.
This is what you'll find in Ignite Midlife.
It's hard to find words for the immediate connection and openness Sara created between us.
– name withheld
We'll cover the following topics:
We can lose sight of what's most important to us in midlife. Sometimes that's because what's important has shifted. In other cases, something that was very important has been left by the wayside to pursue other things. Another common thing we see in midlife is that what's important — perhaps even fundamental — hasn't ever been articulated or acknowledged. Connecting or reconnecting with what's truly important and using it as a way to move forward into what's next has massive impacts on our happiness, satisfaction, fulfillment, and sense of integrity.
Outcome: Establish a powerful guide to use in your everyday life and to open the possibility for more satisfaction and fulfillment.
The "shoulds" get loud in midlife. We are often pulled in many directions that we may not consciously choose but are instead defaulting to because there is such a long worn pattern of doing so. This can include catering to other people's expectations and to the ones we've internalized for ourselves along the way. To move forward with clarity and intention, we must become aware of these "shoulds" and expectations (both internal and external) that hold us back. This module will explore your role as the Chooser and give you the tools to mitigate the magnetic pull of the Should Monsters™.
Outcome: Stepping into your role as the Chooser in your own life by taming your Should Monsters™.
You're likely an excellent friend to others, a compassionate and loving person who prides themselves on your kindness. Can you say the same about your relationship with yourself? So many of us in midlife have to establish a new way of being with ourselves. Fear and self-criticism may have been a motivating force in our 20s and 30s, but this becomes a unsustainable way to live in our 40s and beyond. A powerful midlife is built on a foundation of self-compassion and self-acceptance.
Outcome: Becoming more self-compassionate and building resilience so you can be the person you want to be and do the things you want to do!
Many of us dream of a vital second half of life. One where we have physical, emotional, mental, and spiritual health and wellness. Prioritizing and caring for ourselves might feel radical when we've dedicated decades to caring for others. But to be the most authentic, powerful version of ourselves, we need to understand what gives us energy, what drains it, and what makes us feel our most potent. Learning to recognize these needs, what they feel like when they're not being met, and communicating them with others is another key to connecting with your true power.
Outcome: To refine your self-attunement; create the habits and boundaries to live vibrantly.
Part of what makes midlife so powerful is that you can stand on all of the experience you already have. You and your journey are unique. There is so much richness in who you are right now. You've had profound experiences that have shaped you, taught you about yourself and about life, and none of that is wasted in your next chapter. It is all useful, and you are never starting from scratch. This module reconnects us to who we've been in our past and what we really want to celebrate about that person and take forward with us into what's next.
Outcome: To celebrate and be grateful for who you are right now and your unique journey, strengths, skills and foundation.
Another thing that makes midlife so powerful is that we still have so much ahead of us. Far from being the end of the road, there are still many new chapters to write. This module gives you the tools to access new dreams, new perspectives, and possibilities. Everything we've done in previous modules prepares us to be open and receptive to the promise of what's to come. There is alchemy at work here. Everything combines to inform who you're becoming and to create your very own unique vision for what's next.
Outcome: Create an inspiring and empowering vision for what's next.
"Unpacking these topics and exploring them with a group of warm and open-minded women was fun and full of wonder. Pure joy and connection!" – Kelly

Here's what you can expect:
If you'd like to be the first to know when this program is being offered again please join the wait list.
Frequently Asked Questions
Sara is passionate about supporting women to ignite midlife. She is a certified professional coach and facilitator who runs group programs, workshops, and delivers one-on-one coaching.
"As I get older, I find that I get more curious about life and my place in it. [The Power Years program] allowed me to look deep into who I am and who I truly want to be. The security and safety of being aligned with other midlife women gave me the strength and confidence to be open and truthful. Sara is an absolutely brilliant coach, and the women she brings together are magical. I would recommend this amazing program to women in midlife that feel they can benefit from figuring out who they are becoming and that midlife is full of possibilities. With masterful guidance, Sara takes you through an enlightening journey. After completing the program, I feel whole. I feel inspired and hopeful. I finally have the confidence to make the necessary changes to pursue my next chapter." 
- Lisa G.
I hoped to connect with women who wanted to reflect on their lives, values, and dreams. I knew I would benefit from sharing and learning from others. This experience allowed me to step out of my internal dialogue, share my thoughts, and learn from other's perspectives. As a result, I feel more confident and comfortable with my life choices and my future. If you are considering signing up for Sara's group program, I want you to know that this opportunity is like a personal gift on the journey to understand your true power. I recommend this program to open-minded explorers because the path of midlife is truly filled with possibility. 
- Stephanie K.
The cost for the twelve-week program is $2,250 CAD+ HST (where applicable).
Ask me about payment plans.
If you'd like to be the first to know when this program is being offered again please join the wait list.
"*" indicates required fields
Share Ignite Midlife with a friend