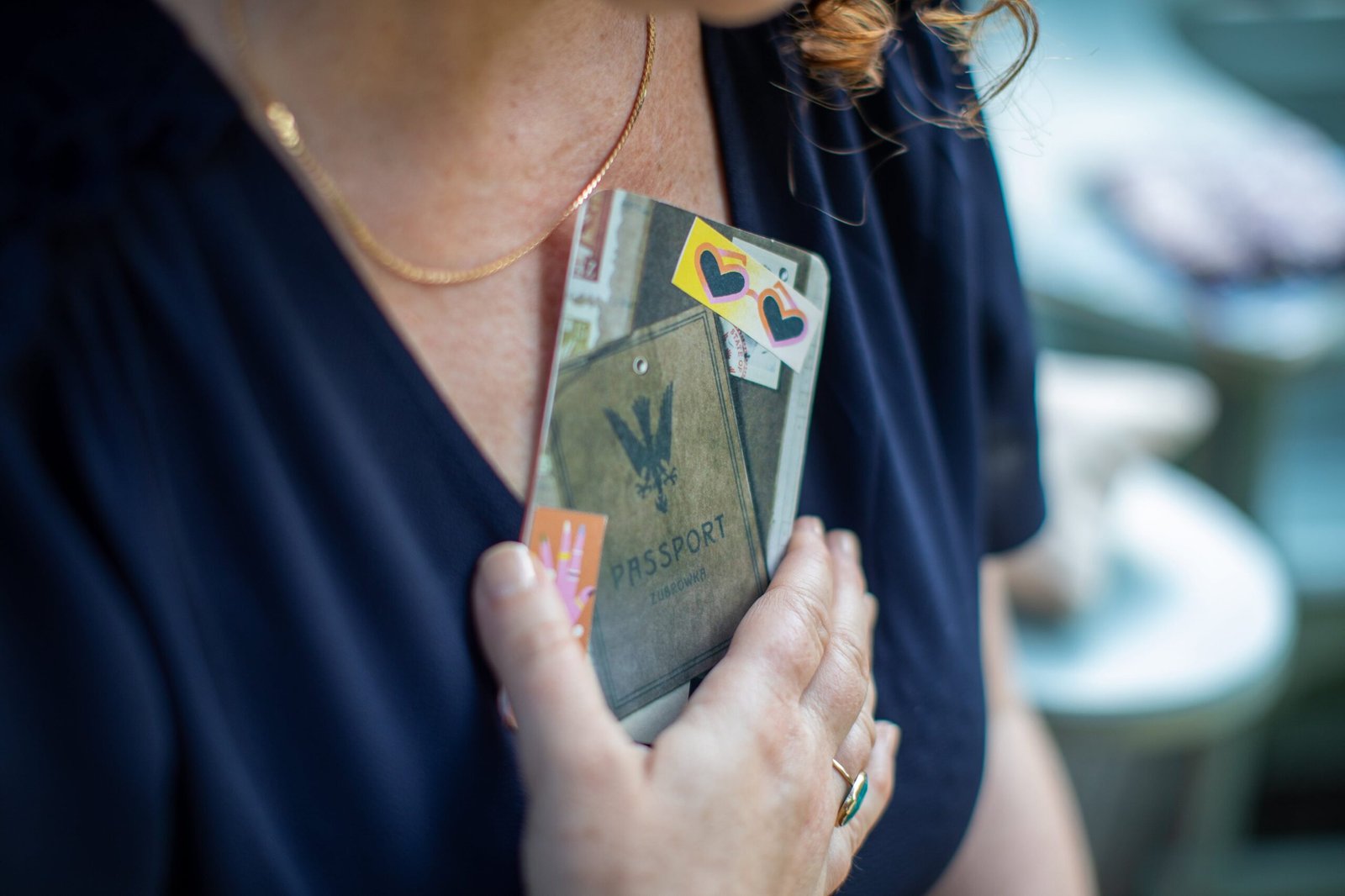 This is your passport to your Power Years™
Who am I becoming? 
What do I really care about? 
What do I want to do with my time? 
How can I be my most powerful self in midlife and beyond?
What's next?
This beautifully designed playbook is your passport to your Power Years™. It's a fun, lighthearted inner journey that is perfect for you if you are: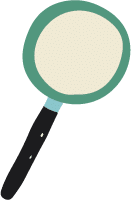 On the threshold of something new
Looking to change your perspective about your age and what's possible for you
Feeling stuck in a midlife rut
Wanting to do some guided inner reflection that is fun and impactful
Looking to tap into your creativity, recalibrate and reconnect with yourself
Longing for access to your own inner wisdom
Curious about who you are becoming and what's next for you
"I am looking forward to going over my daily jottings more closely, and expanding and connecting some of my personal insights over the last 10 days. I feel that each day offered me a compelling invitation to observe myself and my life's journey from a different vantage. Each exploration built on the one before but also led me to go back to consider, clarify and reinforce the preceding ones. 
I believe I went into a deeper conscious understanding of what has  propelled me forward in life and, importantly, a recognition that the journey holds meaningful possibilities still. Sara, thank you for escorting me through this creative process of gradually unfolding the mystery!"
– Power Years™ Passport adventurer 
This playbook is a travel guide and journal for midlife
Midlife self-reflection doesn't have to be serious or boring. It can feel like an adventure, exploring big exciting cities or quaint little towns; it can feel like a fun road trip. Cue up your favourite playlist, throw on your most comfy travel clothes, brew your favourite hot drink, and get reacquainted with a part of yourself that wants to shine brightly.
Traveling inwards is about getting as curious about yourself as you would about a friend or a partner. It's about being in relationship with yourself and taking the time to find out who you are under the layers of expectations, "shoulds", and stories that have accumulated over the first half of your life.
This is an opportunity to think deeply about your own priorities, desires, and needs. It's a gentle way to begin or continue a deliberate, intentional, open-hearted, relationship with yourself.
What can I expect from the Power Years™ Passport Playbook?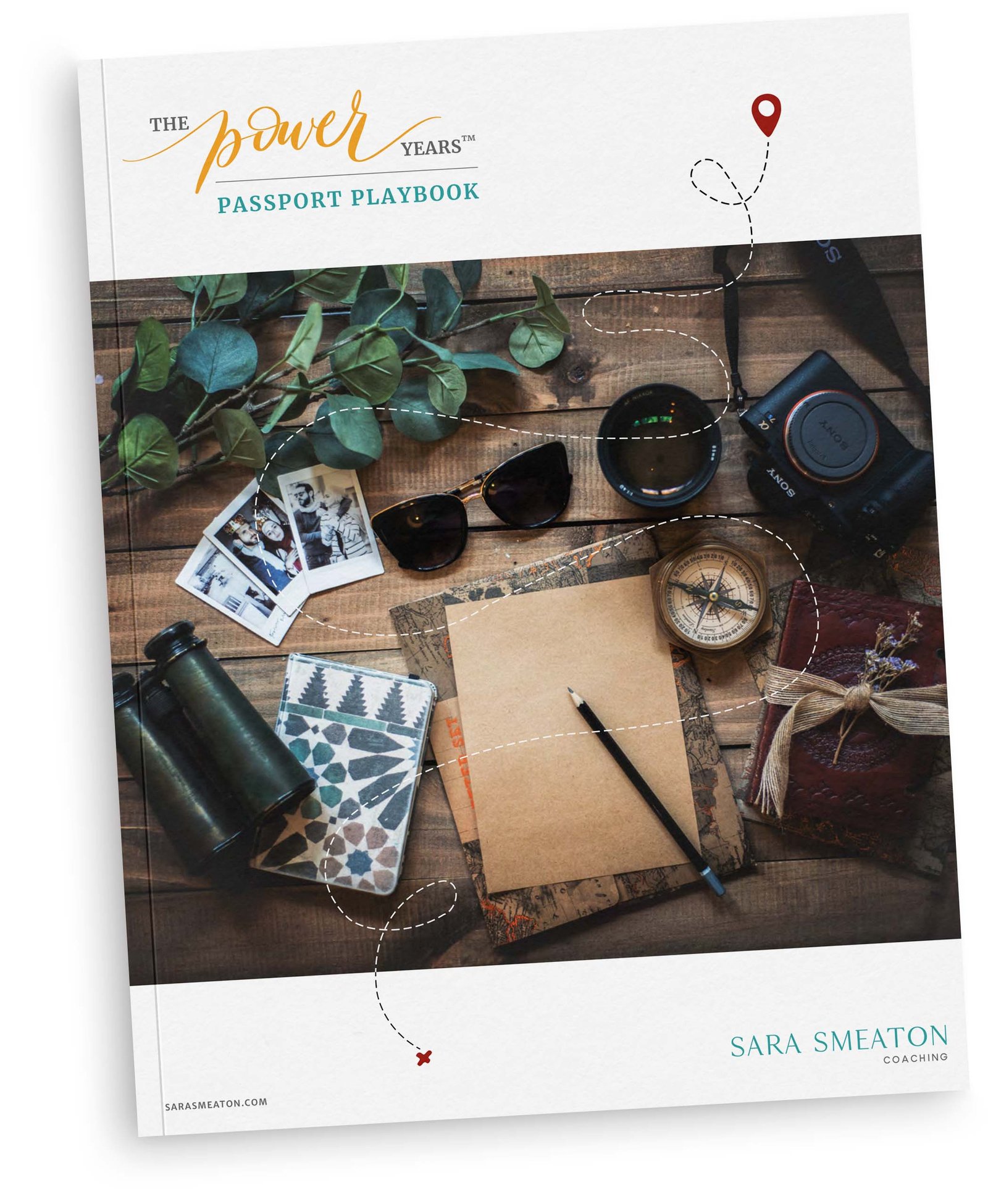 Each of the ten themes builds on the previous ones in a way that illuminates the answers to your most pressing questions and perhaps highlights new questions to answer.
In every chapter you'll find a reflection, an action, an invitation to venture off the beaten path, and a travel tip with loads of journal pages for notes. It is meant to help you deepen your understanding of who you are and get you doing the things that you really want to be doing (and stop doing the things that you don't).
"Thank you so much for the beautiful gift of Power years Passport. It was so very nurturing and self loving and gentle and powerful! Many emotions were conjured up all through it. I never thought growing into each new chapter of life, would be so inspiring, but it is!"
– Power Years™ Passport adventurer
So come grab your seat on this guided tour and let's discover your hidden power.
The cost of the Power Years™ Passport is $20 CAD +tax (where applicable).
"Sara, thank you so much for your Power Years Passport! It was truly a gift!. I could not wait to open it and journal with you every morning. You created a safe space for some much-needed reflection. I recommend this to anybody who wants to go to that place where spirit meets soul. A journey to yourself! These truly are our power years. We all need a guide. You will find one here! Our second half of life is all about creating meaning. Sara has your passport ready. Welcome to your power years! Get ready for a journey. To you!"
– Jim Millard
Ready to recalibrate, tap into your creativity, and reconnect with yourself?
Download your Power Years™ Passport and start today.
Available for $20
Free for a limited time
"*" indicates required fields
Share the Power Years™ Passport with a friend