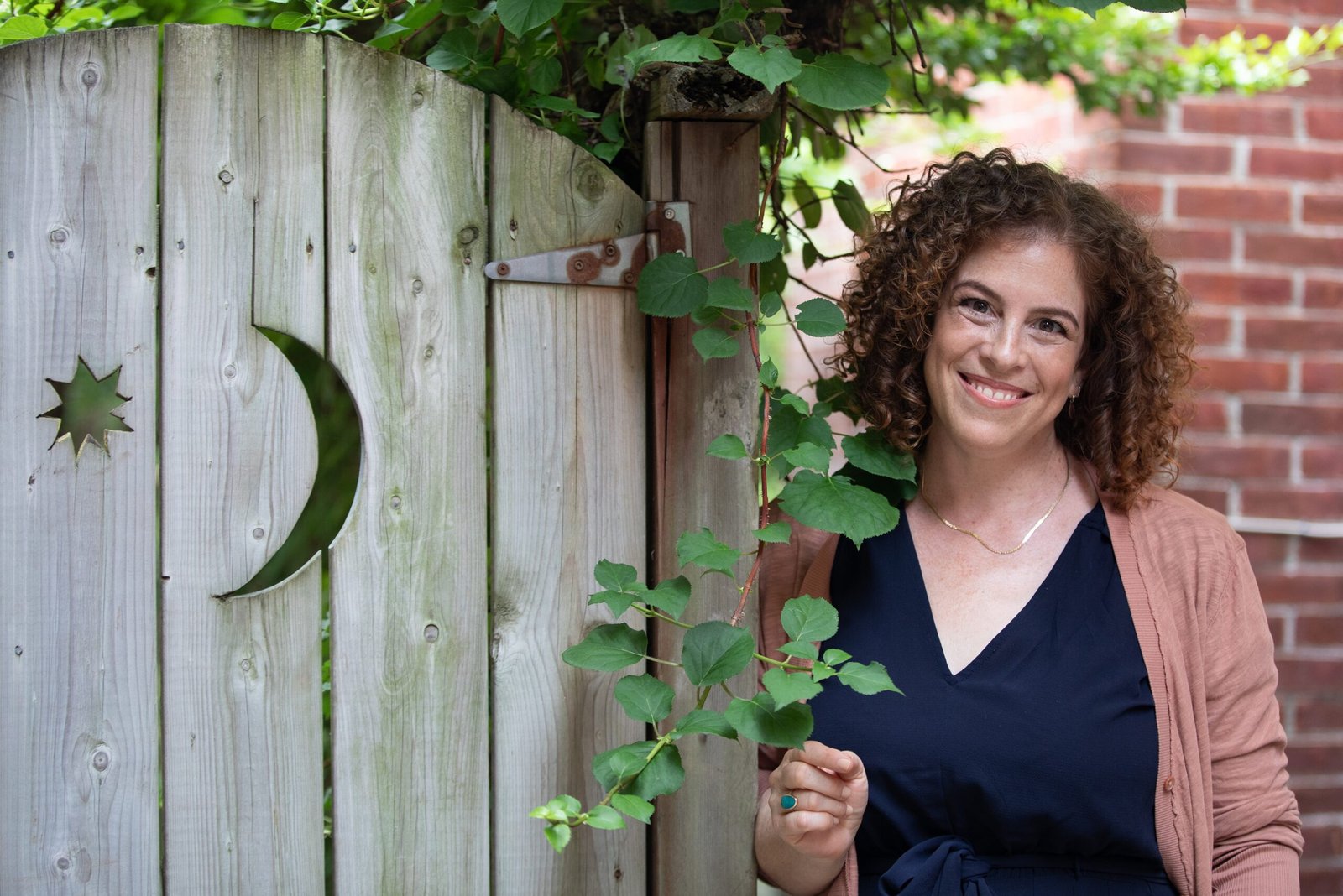 Photo by Marina Dempster.
I'm Sara Smeaton, and I'm here to reclaim the term 'midlife' and embrace the power these years offer us. And that's a radical act in a culture that reveres youth.
It used to be that when people hit middle age they were expected to quietly start scaling back and wait for grandchildren and/or retirement.
Not anymore.
We're living longer, healthier lives and at 40 or 50 years old, our most powerful, creative, fulfilling, and happiest years can still be ahead of us.
Society hasn't caught up with this change though and there aren't many resources or places to have conversations about the transitions we all go through (physically, professionally, personally, emotionally).
The only reference we have to describe what happens at this time is a 'midlife crisis' with its desperate attempt to hang on to youth.
I don't think that's what most of us experience.
So many more of us are feeling uncomfortable, off-balance, and wrestling with nagging questions about who we are and what we want to do with the rest of our lives.
That discomfort is normal. It's common to feel like what used to work isn't anymore and that there must be something more for us. So many of us in midlife, crave more meaning, more depth, and more aliveness.
This is a midlife awakening and we still don't have the roadmap for it.
Our ageist society trains us to fight getting older and to believe 'all of the good times are behind me'. I think this is so wrong on so many levels – and here's why:
These are the Power Years™ because we have experience and possibility in equal measure.
AND we have opportunities, health, and economic stability like never before.
Yes, this is a time of transition and disruption and yes, this often brings with it big questions about 'what do I want to do with the rest of my life?', and 'are the choices I made in my 20's and 30's still right for me?'.
That disruption can be scary but there's also a huge amount of hope and opportunity here.
Because you get to decide what you want to do with your one and precious life — and that's what I help people to do.
And by the way, you DO NOT have to blow-up everything you've been investing in for the last two or three decades to find fulfillment. Not everyone has to have an "Eat, Pray, Love" level reset. Of course, some people will make big changes — leave marriages, change careers, sell the house and move across the world — but there are a million little ways you get to redesign your life and claim the fulfillment we all desire.
After decades of striving, building, working, and sacrificing, imagine taking the time to slow down and find out what is really most important to you now.
Imagine making more conscious choices.
Imagine giving attention to parts of you that may have been on the back burner.
Imagine stopping to question the critical voice in your head that tells you 'you're too old', 'your time has passed', 'you're not good enough', or 'it's too late for you'.
Imagine knowing what you want and having a clear path to get there.
Imagine feeling more resilient, committed to yourself, confident and optimistic about the future, back in control of your life, no longer in a rut, moving forward with your ideas and dreams (actually realizing you have ideas and dreams and they DO NOT need to be put away in the mental folder marked 'not for you'.)
You'll get to have your life back on your terms – whether you're feeling stuck in a rut, have no clue where you want to go, or have an inkling of a dream but you're not sure if it's even possible to make happen.
You'll turn discomfort into excitement and possibilities into reality.
Imagine if everyone in midlife felt this way? What would be possible then?
This is why I do this work because I so strongly believe that it's life-changing and potentially world-changing.
I help you discover the joy and power in midlife and navigate the transitions on your own terms.
Are you ready to embrace your power years™?
Photo by Marina Dempster.
No stranger to midlife transitions (I was interviewed for a CBC article on the topic), my whole adult life I have tried to follow my heart and values. I left advertising in my thirties to raise my two young kids and when they were six and four — and I was 40 — I had the opportunity to write for an online magazine (writing was something I had always been praised for but never done professionally) and work for a cause I cared about.
Taking that step and putting myself out into the world in this new way felt exposing and like a significant leap. But that was just the beginning. Over the next seven years I wrote hundreds of articles and was published multiple times in the Globe and Mail. I wore many different hats including editor, social media strategist, PSA producer, team leader, and managing editor. Plus, I got to work from home and be there for my kids. It felt like a dream.
The thing about midlife is that it gives us sufficient time for patterns and talents to make themselves known. What we might have once written off as a one time thing or a fluke we now come to see as a consistent — weekly or even daily — use of certain skills and strengths. Writing and coaching clearly became the two things that people came to me for over and over again. After exploring one for almost a decade, I realized I was finally ready to start coaching people, professionally. I had spent so much time informally coaching others, helping them to make their dreams real, prepare for difficult or important conversations, find their strengths, and get unstuck. It was time to make it official. Because, if not now, when?
I'm a certified coach (CPCC) working full-time with private clients and living in Toronto with my husband and two teenagers.
I work with other people who are experiencing the midlife awakening as I did (and still am) because I know that on the other side of discomfort is freedom, authenticity, and connection.
And that's what my work is all about.
Photo by Marina Dempster.
What people are saying about working with Sara
"Sara is an extraordinary listener and thinker, and is deeply insightful. Her coaching is both big picture and practical. It is always applicable. Sara was an indispensable coach for me in one the most challenging periods of rapid growth in my journey as an artistic and institutional leader, as I was called on to step in and successfully lead a large arts institution through a major unprecedented crisis. She was a true partner in this challenging but defining time. My work with Sara continues to be highly relevant in my latest artistic leadership adventures with Necessary Angel."
– Alan Dilworth, Artistic Director, Necessary Angel Theatre Company
"Sara is indeed a wise, wise woman and a fabulous coach! After spending many, many years in the large corporate realm I was completely hollowed-out when my job was eliminated. Luckily, I met Sara. She listens with such empathy, care, and wisdom; helping you rediscover what has real meaning and value – and perhaps how far you've strayed from that true self. She provides you with practical exercises to help get you back on-track; commitments you make to yourself; thoughts to reframe. The notion of "what's next?" is still very much out there for me but I now embrace it with a sense of optimistic possibility; clarity of my personal values and truths; and the confidence that everything really is going to work out just fine…" 
– Pam H.
"Sara Smeaton is masterful with her coaching. After ten sessions, I feel stronger from a very deep place. For me, it's been about building emotional resilience. This has felt like a missing piece for years now–and Sara's line of questioning combined with her gentle guiding has allowed me to find my way to filling in this gap. I'm so grateful to have had this time with her."  
– Johanna Reynolds