When I think back on the year that I have been working with Sara, I see that she helped me 'get ready' for a relationship/partnership that I had craved for many years but had not been able to invite into my life. She was my lifeline in the early months of that relationship as I navigated the hidden and not so hidden 'shoulds' of my committed 'hands-on' parenting of my emerging adult son as I introduced my needs and desires into the mix. Nine months later, the romantic relationship is flourishing and my parenting relationship with my son has evolved and matured. Professionally, we have discovered the next transition in my work life that is a natural evolution of the seeds I have planted over the last decade or so. I feel curious and excited about this moment in my life.
– Deborah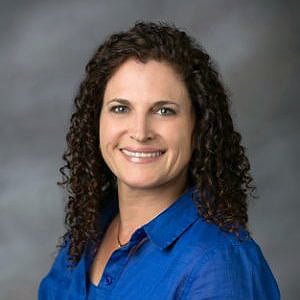 "The Power Years groups have been such a gift in this time of midlife transition (I embraced the great resignation/awakening in 2021). Having a career as a corporate executive leading a group of internal executive and team coaches at a global pharmaceutical company, provides me a unique insight into the qualities that make a great coach and I can say Sara is a truly exceptional coach.
Sara is so talented at creating a safe space for women across the globe to come together to share and learn together. She has a beautiful presence, writing style, and her approach has been so powerful for me. After completing her Fall 2021 Women's Circle, I am continuing with an 'alumni' group of women and recently participated in a session on 'Taming Your Should Monsters' that helped me see my saboteurs in a way I hadn't before. I believe this work is important for any woman who is wanting to reflect on her life and way of being in the world and who wants to create a more fulfilling, authentically lived life." 
–  Kathy O'Connell, San Francisco, CA 
"After working one-on-one with Sara, I have so much more clarity. I've begun a new career path, have clear boundaries, and am reframing the shoulds that stopped me from defining my direction and owning my unique skills and strengths. I know who I am as a leader and have a better sense of purpose. I've got the tools to make decisions that help me better balance my life and show up authentically and unapologetically in all areas. Sara is a great coach who helped me unlock a lot of insights I couldn't find on my own. This work was a transformative experience that feels necessary for anyone who wants to get clarity about who they are and how they want to grow as a person. The experience will change how you approach your life and build your future." 
–  Stephanie
"[Working one-on-one with Sara] brought me profound self-discovery that I did not expect. Working with Sara has been nothing less than miraculous. I am forever changed. The sessions provided me with an embodied vision for how I will continue being in the world and one that I feel emboldened to step into. I am painting again after seven years of no desire. I feel inspired, energetic, creative, enlightened. My relationships feel deeper and more generous spiritually. If you are receptive to opening your mind and your heart to experiencing a deeper part of yourself and the gifts you have to give the world, you will not be disappointed. Sara is a safe, gifted, experienced guide. Working with her is magical, delightful, rewarding, and fulfilling."
–  Lisa Woods
"The Power Year Women's Circle was like being on a masterfully curated retreat. It  provided beautiful materials for inner reflection, exploration and action, as well as the space to do it at a time that was convenient for me. The weekly Zoom calls under Sara's beautiful facilitation provided a welcoming, safe, and intimate setting to share learnings, feel the incredible support of the group, and witness the magic that happens over six weeks as each individual member uniquely owned  their power to live more fully. I highly recommend this six week program as a gift to come home to yourself and all that is possible! You so deserve it and will not be disappointed! ""
–  Darlene K.
"I was looking for clarity around some significant personal and professional shifts occurring during a chaotic time in my life. I had huge ideas but was unclear how to move ahead with them. Working with Sara was relaxed and calming. The way the sessions progressed allowed me to focus on the concepts, integrate them, call on them, and utilize them between our calls. This structure gave me the tools and the confidence I needed to start articulating my goals and moving forward with them. The outcomes of my work with Sara have been:
Newfound confidence, self-trust, and clarity about what I want in all my roles (entrepreneur, wife, mother, daughter, sister, aunt, and friend).
An exciting professional roadmap that incorporates my whole self and stays true to my dreams, beliefs, values, and purpose.
An authentic vision of my future self to look to as a mentor and guide.
Tangible and practical ways to keep me connected to my vision and on the right path.
If you're thinking of doing this program, I would say, dive in from the most open place you can find within yourself, and you will open a pot of endless golden nuggets."
–  Stacey
"Sara is awesome! Worth EVERY penny!! (And I am VERY frugal, so that is saying A LOT.)  I instantly felt like we'd been friends forever, and I could say anything, and she would never judge me. Sara saw clearly into the core of me in a way I don't think anyone else ever has. If you are considering working with Sara, do it. Don't think twice, you won't regret it. It changed my life."
– Jennifer Delaney
"After years of putting everyone else ahead of myself (because I believed that is what a good mom and wife does), this program had me face some confronting questions.
I am filled with deep, deep gratitude for Sara's guidance as I take all the heavy, heavy coats of SHOULDS off my shoulders and relax in the joy that being me is more important. I have renewed strength, now overflowing to help my whole family deal with the pandemic and the uncertainty. I am no longer feeling like a victim in this moment, but the sage wife and mother able to give more to myself and my family.
Sara is a fantastic coach who really listens and can see your best-self. The wisdom I have gained from this coaching will undoubtedly be the core of my future planning and has given me treasures I will cherish for years to come. Be ready to work hard, see yourself anew, cherish everything more, and feel like you can dream again."
– Stephanie K.
"I hired Sara when I was about to make some changes in my business. I hired her (instead of a business coach) because I knew this change would require an examination of values, identity, and life priorities, as well as a business model evolution. I was also clear, at midlife, that I wanted the next decade to look and feel different than the last one. 
Sara is an extraordinary coach. She is curious and kind and masterful at holding space for the mess and uncertainty that is an inevitable part of transformational change. She is creative and intuitive and deeply committed to you coming home to yourself, to becoming the best and most resilient and powerful version of yourself as you stride into your Power Years. 
There is so much magic and moxie and even mischief available to us in midlife. Sara is such an incredible partner and guide into the best of all of it. I can not recommend her highly enough."
– Karen Ward
"Sara is far more than an experienced and effective coach. She is a highly intuitive and sensitive leader who made me feel at ease and able to access my own wisdom in adaptable ways I could not have imagined possible before. Working with Sara is a beautiful process of healing, dreaming, and manifesting one's deep truth."
– Marina Dempster
"Sara's sunny warmth and kindness, combined with her deep empathy and insightful questioning, enabled her to challenge and push me - but always in the most supportive ways. Through working with Sara, I have a clearer understanding of my values and the importance of celebrating and channeling these to be my best self. I came out the other side of my work with Sara with motivation and direction, and a new strength and resilience. I am so grateful to Sara for what she has opened up for me, and feel very lucky to still have her rooting for me!" 
– Rosie
"Sara is an extraordinary listener and thinker, and is deeply insightful. Her coaching is both big picture and practical. It is always applicable. Sara was an indispensable coach for me in one the most challenging periods of rapid growth in my journey as an artistic and institutional leader, as I was called on to step in and successfully lead a large arts institution through a major unprecedented crisis. She was a true partner in this challenging but defining time. My work with Sara continues to be highly relevant in my latest artistic leadership adventures with Necessary Angel."
– Alan Dilworth, Artistic Director, Necessary Angel Theatre Company

Photo by Dahlia Katz
"If you open yourself to the coaching process with Sara, you will not be disappointed, because she takes you on a journey, that is yours alone, holds you accountable, and celebrates all the wins with you along the way. The results can be life-changing. I am amazed at how much I learned about myself from someone I did not know prior to our coaching relationship." 
– Florence
"Sara is a very caring and compassionate coach. She shows great patience when working with clients and listens carefully to ensure she fully understands the clients concerns/problems. She is very creative in her coaching methods and helps the client come to their own revelations or Aha moments. She never forces her own opinion or experiences on others. She is masterful at guiding the conversation away from negative to a place of growth and optimism."
– Russ
"Sara has helped me consciously acknowledge my blocks and shown me how different aspects of my inner strength can come to the forefront and help guide me to choose my best self in work, health and family life. Sara climbs emotional mountains with you, she dives deep into discussions, she helps you see the big picture when you get bogged down in the details and she holds you accountable to yourself all in a creative, non-judgmental and fun way! With her wonderful mix of practical tips and inspiration to dream big, Sara has actively helped me turn many of my dreams into reality." 
– Julia Seager Scott
"I was seeking clarity around my career and whether it was time for a major pivot. After completing the [one-on-one coaching] program, I feel like I have a deeper understanding about who I am and what I want out of life. It reinforced the dreams I have for myself and opened my eyes to new possibilities. I also feel so much clearer that I am on the right path. Working with Sara helped me look at who I am and who I am becoming, which was a step I needed to take before making any major decisions about my career. Each session was valuable and as a coach, Sara was really great, comfortable, fun, and always brought a sense of purpose."
– Name withheld 
"Sara is indeed a wise, wise woman and a fabulous coach! After spending many, many years in the large corporate realm I was completely hollowed-out when my job was eliminated. Luckily, I met Sara. She listens with such empathy, care, and wisdom; helping you rediscover what has real meaning and value — and perhaps how far you've strayed from that true self. She provides you with practical exercises to help get you back on-track; commitments you make to yourself; thoughts to reframe. The notion of "what's next?" is still very much out there for me but I now embrace it with a sense of optimistic possibility; clarity of my personal values and truths; and the confidence that everything really is going to work out just fine…"
– Pam H.
"Sara Smeaton is masterful with her coaching. After ten sessions, I feel stronger from a very deep place. For me, it's been about building emotional resilience. This has felt like a missing piece for years now — and Sara's line of questioning combined with her gentle guiding has allowed me to find my way to filling in this gap. I'm so grateful to have had this time with her." 
– Johanna Reynolds
Photo by Marina Dempster 
"Before I started working with Sara I was very stuck and somewhat hopeless about my future. Through the coaching process, I've gained self-awareness, control over my decisions, further and deeper understanding as to what is happening within me and my thought process. I worked on perspectives that I hold about myself that keep me spinning in circles and feeling stuck. As a result of the coaching, I was able to acknowledge that I can actually make some changes and I will be able to handle what could happen even if the results are not ideal. I am able to open up to new ideas and be brave enough to look at myself differently and not feel bad for doing so! I've learned that things will come when you least expect them if you do the work. Sara is a gentle and in-tune coach and I always felt safe to explore any topic. I thoroughly enjoyed working with Sara and found the experience challenging and thought-provoking."
– Lorna
"When I find myself weighed down by things, I think about the tools I've learned and I feel almost immediately lighter!  Working with Sara is so worth it. You'll find parts of yourself that you've forgotten and you'll remember who you are, what you love, and what you're capable of. I want to enjoy this portion of my life and now I know I will."
– Melanie
"I was given Sara's name through an old friend of mine who said, "Sara really helped me get unstuck." Stuck was exactly how I was feeling at the time, so after taking one of her workshops, I hired Sara as my coach. Sara is incredibly easy to talk to. More importantly, she always seemed to put my feeling into words and helped me identify where my feelings were coming from and find ways to move through them. I'm so happy that I took the leap and let someone in to help me see what is possible for life and the rest of my journey! Thank you, Sara!"
– Meghan
"Sara is a very creative coach who really listens to me and hears what I'm saying. She is focused on the big picture and keeps me on track. Since doing Sara's program I have more confidence in myself, I feel like something has lifted for me, I can see clearer down the road to what could be, I have more faith, and I feel like I can do what I'd really like to do. I'm now so much more aware of what's been holding back and I'm not identified with it anymore. I now know how to listen for and to the positive voices instead of believing the negative ones. I would recommend Sara to anyone who wants more confidence, clarity, and accountability."
– Pam N.
"Sara is a great coach, non-judgmental, and very present. After doing her six-month coaching program, I am back in control of my life and no longer complacent or in a rut. I am clear, confident, more self-aware, and there are no more obstacles in my way! So many of the ideas that were in my head are moving forward. The coaching was fun and challenging at times. I loved every minute of it and couldn't imagine doing this with anyone but Sara."
– Traci
"A powerful tool that I gained from my session with Sara — one that's really stuck with me — is the ability to choose who I want to be, whether it's in my work or just in my day to day interactions. A moment of envisioning how I want to feel inside, and how I want to ideally come across, can make all the difference in my outward energy and confidence. Right after my session with Sara I had a job interview via Skype. Taking the time in advance to visualize myself at my best fueled the entire interview with a sense of ease and support. Somehow, letting myself live up to my potential actually took the pressure off, and I was able to let my true energy flow. There's a freedom in being able to live at your highest level! Midlife can be such a time of questioning — big questioning! — and Sara's open ears and thoughtful, perfectly-timed insights bring clarity and that boost of confidence just where you need it. Unlike most coaches, Sara specializes in the midlife "power years" — her dedication to this particular time of life makes you feel in good hands AND in good company (I've enjoyed reading the articles in her "Power Profiles" series — it's comforting to know others are facing the same kinds of joys and challenges that come with this life-stage)."
– Amy
"I joined [Sara's first group program], the Power Years™ Women's Circle, just when I was on the cusp of making some significant life changes but felt stuck, maybe even a bit scared. Having the opportunity to face some of those fears head-on, with Sara's guidance and the support of other women in a similar life stage, was liberating and inspiring.
Carving out time for the circle each week was one of the kindest gifts I gave myself. It was the ultimate self-care for the soul."
–  Melanie Minor 
"Having just completed Sara's [first group program] Power Years™ Women's Circle, I am excited and energized for my next chapter. Before taking the course, I was hoping to have a structured way to rethink my life choices and find a path to move forward. My expectations were more than met with thoughtful group discussions and exercises that challenged my unhelpful habits and thoughts.
I am newly committed to my personal growth, and have a better understanding of my saboteurs and strengths. I will revisit the exercises to gain even more self-wisdom. I also met very inspiring women and made new friends.
I would recommend Sara's course to anyone looking for a safe, nurturing, and thought-provoking way of connecting to what matters most in life. The course was fun, energizing, and the highlight of my week!"
– Samantha
"I went into [Sara's first group program], the Women's Circle, battling feelings of self-doubt and anxiety. Working with Sara not only gave me the opportunity to identify the root of these feelings but the skillset to curb and manage them in a space focused on self-compassion and forgiveness. Being part of the Women's Circle helped me build-up the confidence I needed to make decisions around my career, which I had been struggling with. Being in the company of other women navigating their own journeys was healing and uplifting. I'm so grateful for having the opportunity to be part of the Women's Circle and working with Sara."
– Paula Coop McCrory
"From the first meeting of [Sara's first group program], the Power Years™ Women's Circle, I found an incredible group of women that Sara had brought together to discuss how we can be more powerful and focused in our lives and careers. She put together thoughtful exercises for us to reflect on each week that helped me get and stay in touch with my "true self" and move forward in my journey for a richer and more fulfilling life. Following the reflection each week, I was fortunate to be able to discuss these ideas in a safe environment with caring, supportive, and creative women. Sara expertly facilitated our discussions, and I left each week feeling refreshed and excited about what is possible next."
– Jill M.
"I joined [Sara's first group program], the Women's Circle, because I was hoping to clarify which direction my work should take. The work I have devoted my life to suddenly disappeared due to the pandemic. After the shock and upset settled down, I decided to use this time to explore other passions that I just didn't have time or energy to devote to before. I had a spark for a new career path and decided to take this course to give myself time and space to really explore that career possibility. 
I was surprised how both my personal and professional lives were affected by taking this course. I have a new appreciation for my own strengths to tackle significant issues. Another surprising benefit is that I have met some intriguing, powerful women that I look forward to continuing to connect with.
Sara created a safe space to explore my inner workings with others. I loved it and felt it was excellent value for the money and time spent."
– Julia
"After completing the Power Years™ Self-Study course, I feel renewed. I now have a better sense of self and understanding and acceptance of where I have been and where I want to go. I see what I need to do to get where I want to go and the importance of placing myself at the centre of that journey. It helped me hear my inner voice, honour my values, and be really open to all that is possible. It helped open the door to further study — to being okay with looking deeper and being confident in what I am truly capable of. It really made me feel like I belonged to an awesome tribe — the middle years!! The best years ever.
I found the pace and length of the program fit perfectly for me — it was just enough to begin to dig in but not overwhelming and didn't lead to feeling like I had "failed" if I didn't complete it. I took the program when there was a lot of general overwhelm happening. It allowed me the time I needed to reflect on myself — to recharge and begin with a new perspective. It was truly the perfect program at the perfect time. Thank you, Sara!!!"
– Loo
"Sara is smart, empathetic, understanding, and kind, and she's wonderful at helping you focus on what needs to be done to move you to the next chapter of your life."
– Shelley
"What makes Sara unique is her ability to ask questions that make you think about an obstacle from a different angle. In my experience with Sara, it is her guidance in finding that new perspective that opens the door to the solution — she doesn't offer the solution but she provides the path to finding it."
– Anne Carty
"This workshop is a contained but very focused and valuable exercise in reflection, taking action, naming vulnerabilities but challenging ourselves not to be limited by saboteurs/negative self-talk. I felt a lot of encouragement to seize my own agency and appreciated hearing from other women experiencing similar struggles."
– Power Years™ Workshop participant
"Sara was so engaging and knowledgeable. She was very comforting and non-judgemental and had a beautiful way of getting our group to open up and be honest. She helped me see things in my life I haven't acknowledged. This has inspired me to look at those truths and make changes to make me a happier version of my current self. She is a gem of a coach."
– Power Years™ Workshop participant
"It feels as though we all need to take time aside to reconnect with ourselves and challenge our belief systems. Sara did an incredible job of helping us to navigate that in a safe and welcoming environment.
– Power Years™ Workshop participant 
"I feel that regardless of whether someone is at a crossroads or fels they have it all figured out, this workshop is a really great reflection tool, a useful way to put into perspective where we are and where we want to be - whether it be career, relationships, or lifestyle."
– Power Years™ Workshop participant
"I would give this workshop 10/10. It helped me think about things in a different way by answering unexpected questions and was less intimidating than I anticipated. Sara created an ideal safe space."
– Power Years™ Workshop participant
Are you ready to embrace your Power Years™?